Microsoft Ignite 2018: New SharePoint & OneDrive Features
SharePoint 2019
SharePoint Public Preview will be released in October 2018. The new on-premise version of SharePoint will support new Team Site, Communication Site, Team News, Modern search experience, and SharePoint Framework.
See also: SharePoint 2019 Preview.
Improvements
# and % characters in file and folder names are now supported.
Max URL length is 400 characters
Recover deleted content by other users from your recycle bin
No more IIS6 dependencies
Deprecated Features
Access Services 2010 & 2013
Aggregated Newsfeed
Custom help
InfoPath Client / InfoPath Services
Lists web service
Machine Translation service
PerformancePoint Services
SharePoint Designer
Site Mailbox
Site Manager
SharePoint Designer is deprecated
Removed Features
Automatic mode in incoming email
Code-based sandbox solutions
Digest authentication
Multi-tenancy
Silverlight rendering in PerformancePoint Services and Visio Services
SQL Reporting Services integrated mode
Power Pivot
Power View
From now your reporting must be based on Power BI.
Office 365 Multi-Geo
This feature allows you to span your content across multiple regions.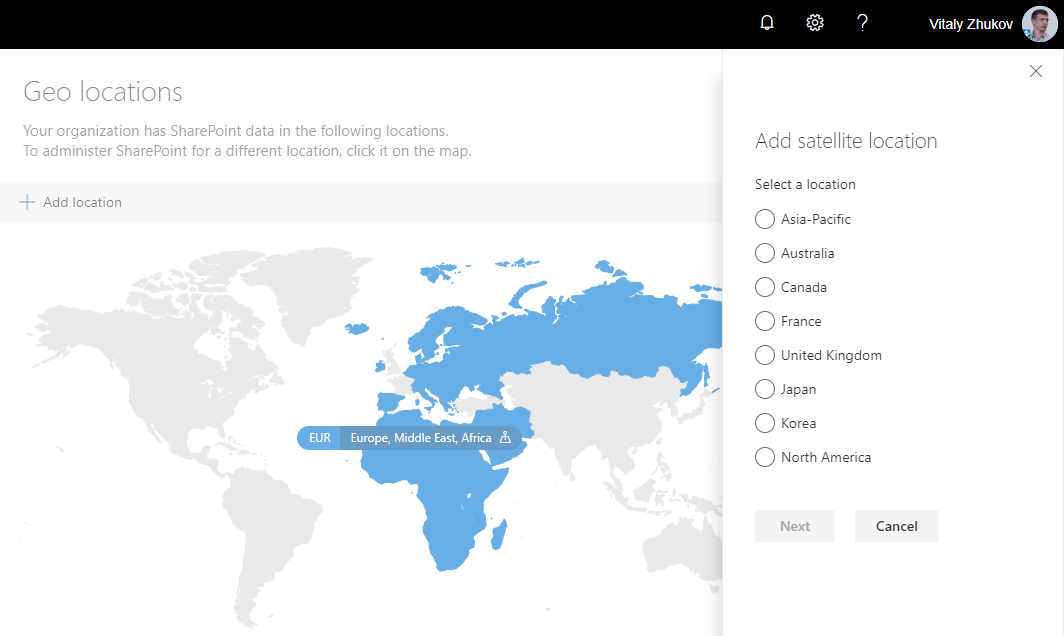 There are two types of location:
Central location - the location where your tenant was initialized;
Satellite location - one or more region (geo) on which your content spanned out
Exchange, OneDrive Multi-Geo GA is available now.
SharePoint Multi-Geo GA will be available in 2019 Q1.
Request Sign-Off
New out of the box workflow based on Microsoft Flow.
New request sign-off workflow is turned on by default and available on all document libraries and lists.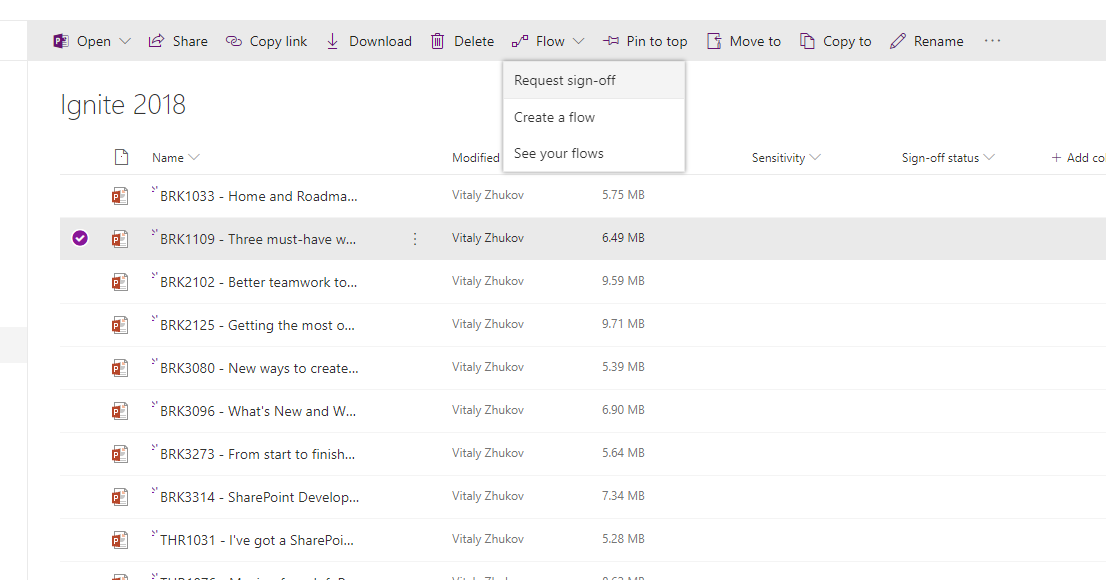 It's a manually triggered workflow. To start the flow user has to:
Select a single file or list item
Pick one or many approvers
Write a message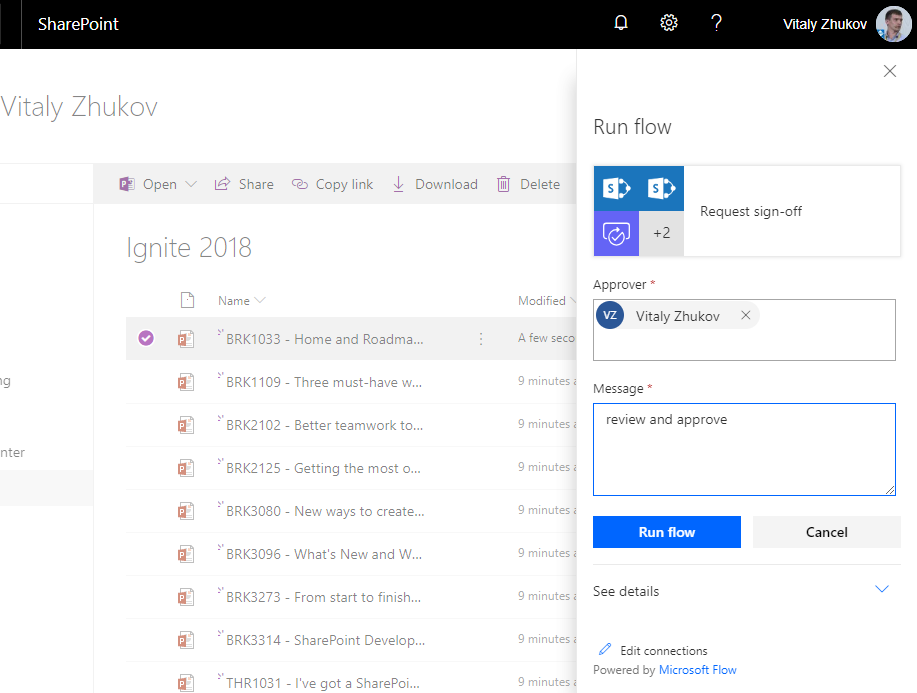 By today the request sign-off workflow is available only on targeted releases.
SharePoint Lists
Three awesome feature which will help you to organize your data.
Create List from Excel
A new experience that will be released at the end of 2018 allows us to create a new SharePoint list from the existing Excel file. The new wizard provides the functionality to choose a table from the Excel file, configure columns type and if you need - ignore some columns: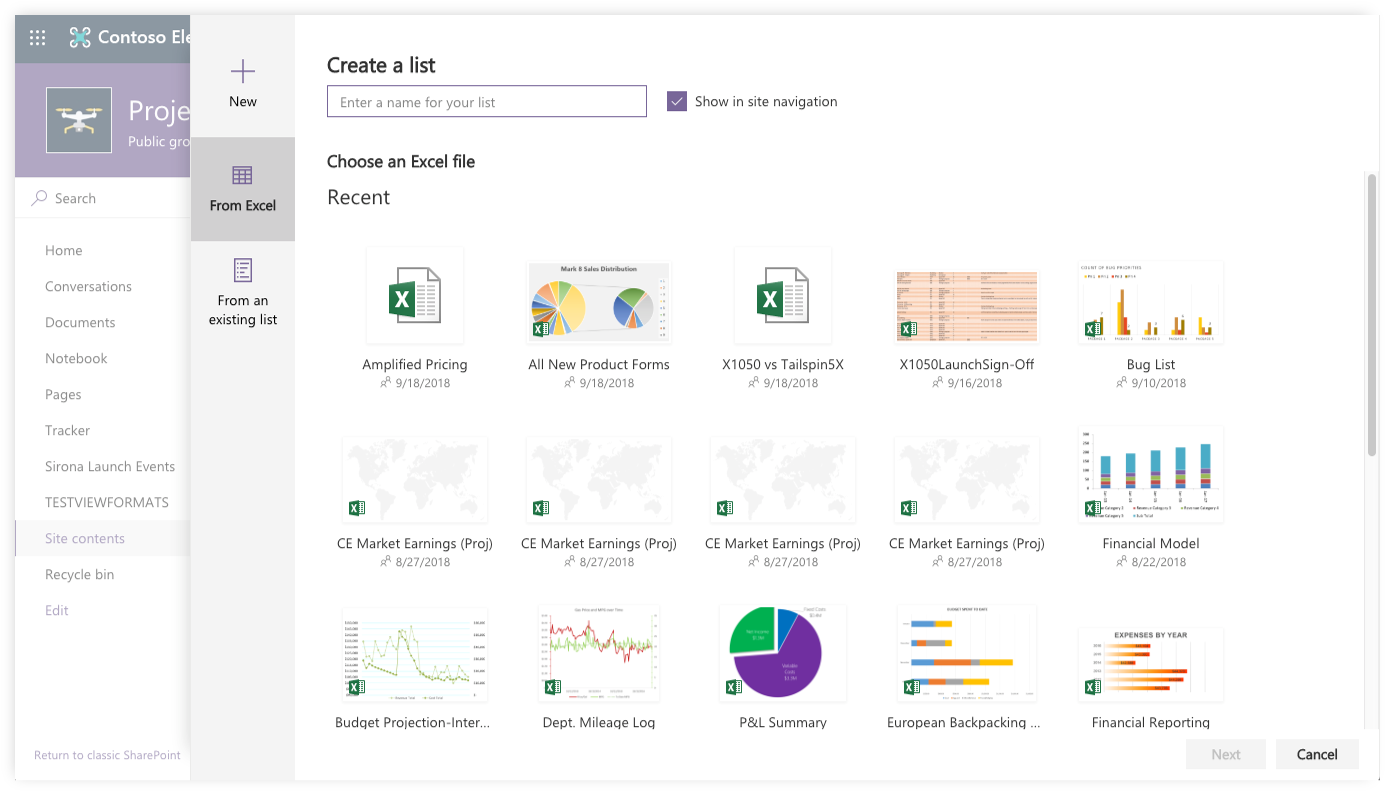 Create List from an existing list
This feature is similar to the previous one. But in this case, you can choose an existing list from your tenant which will be used as a template for a new list.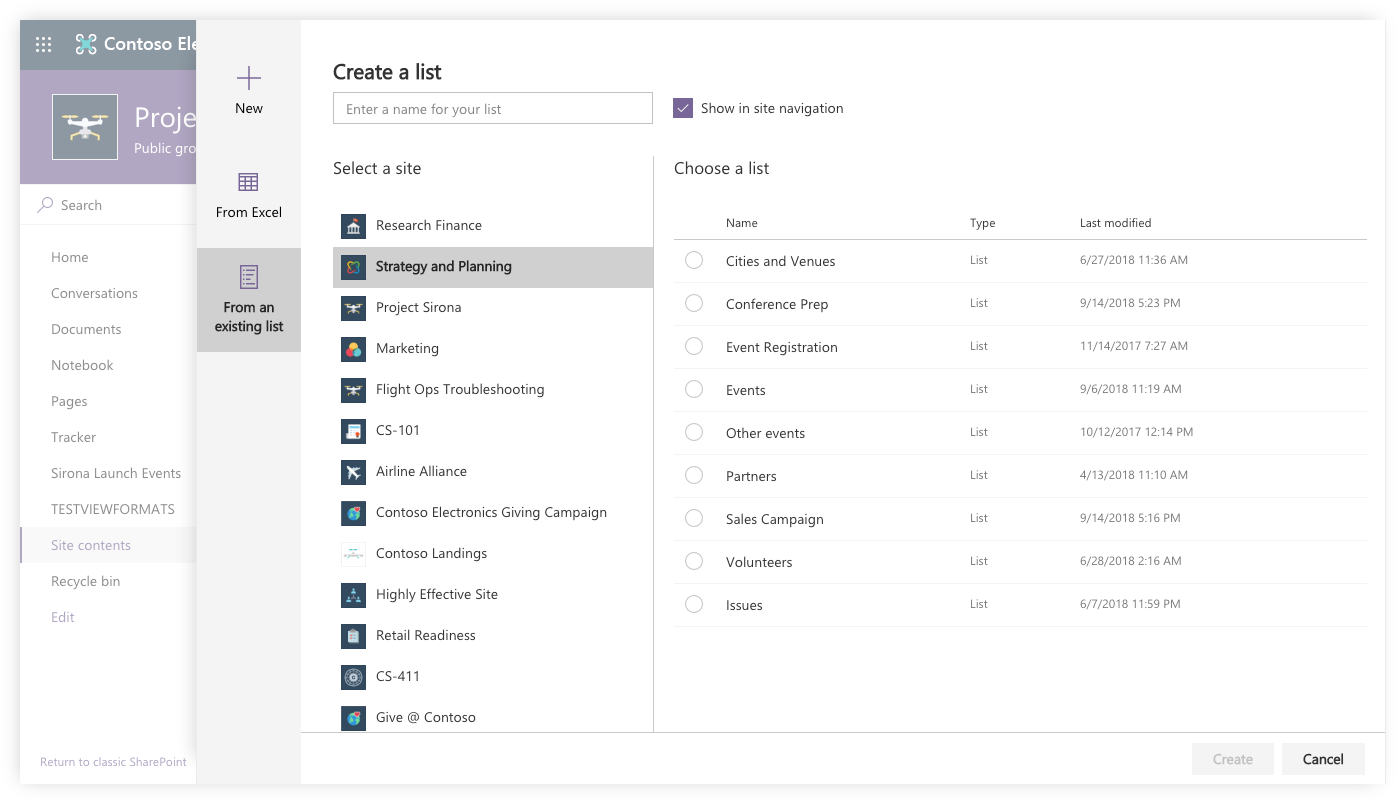 Location Column
A new type of column to pick a location. For the location, you are able to use a meeting room in your AD, street address, landmarks, and geo-coordinates.
You can use one of the location-related computed columns instead of full address:
City
Country/Region
State
Postal Code
Street
Name
Coordinates
These values will help you to filter or group your data.